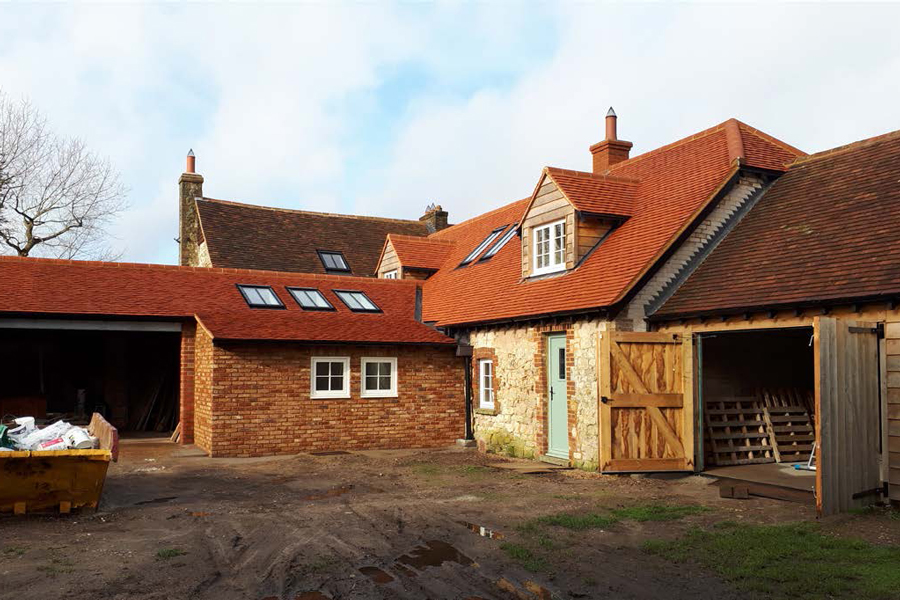 Granary Cottage
Project: Design of extension and alterations to an existing building.
Contract Value: Confidential.
---
Contract Details
Local architects selected our experienced team of structural engineers to get involved in their scheme.
Extensions to the large cottage had to stay within the keeping of the surroundings. Internally the client wished to continue with vaulted ceilings. This would involve designing steel ridge beams to both the single storey and two storey extensions. Timber rafters, spanning from steelwork to load bearing walls, completed the roof structure. Timber trimmers were installed for the dormers and the velux openings.
Traditional timber joists were installed to the upper floor. Outer skin of the new perimeter walls comprises of stonework/brickwork to match the surroundings. Inner skin and internal walls were load bearing block work, bearing onto traditional 600 mm wide concrete trench fill foundations.
More Case Studies