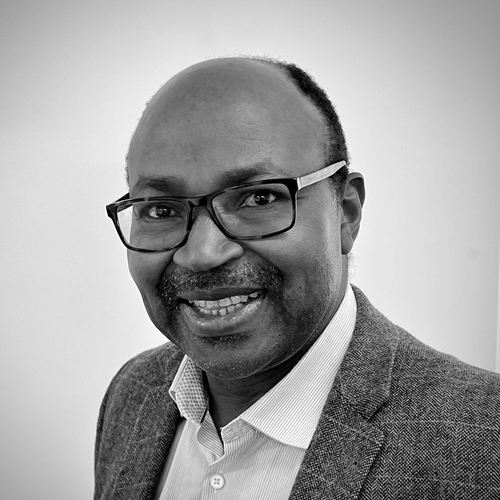 Dare Oshatogbe
Technical Lead
BEng, MSc, PhD, MICE, CEng
---
A highly experienced Structural Engineer. For many years, a specialist in steel design, first at Mouchel and then at the SCI, where I also managed the Software Engineering department.
Further design office experience at Rowecord Engineering Ltd (Newport, S. Wales).
When Rowecord seized trading, I worked for a number of years as DES Ltd and carried out several interesting assignments with the London offices of Buro Happold, Waterman Structures and Aspire Defence.
Expertise is in structural steel, composite construction, advanced engineering analysis, product development and project management. I can also add expertise in reinforced concrete, having completed a 9-month contract on an RC development composed of 6Nos. 6-10 storey RC buildings for Fairhurst.
Experience now covers all common structural materials – steel, concrete, masonry.
Skills & Expertise
Specification, scheme and detailed design
Design management, project management
Knowledge of several commercial engineering software packages in analysis and design –Autodesk Robot*, SCIA Engineer*, Tedds*, MasterSeries, CADS, Safe, Idea Statica etc
Product development – RoweBeam, ASB, Cellbeam, Fabsec Beams, Slimflor, Composite floors
Supervision and staff management
Life-cycle software development and management
Technical Reporting
Research and Development
*advanced user
Major Projects
Blackpool MSCP, UK. A steel framed multi-storey car park set in a challenging city centre location. 1300 parking spaces on 6 floors, external D-ramps, suspended floors and challenging retaining structures.
Edward Street Quarters, Brighton, UK. 6Nos. multi-storey RC buildings ranging from 6 to 10 storeys on a 2-storey podium – mostly below ground.
Angel Court: A 26-storey steel framed tower flanked by two 7-storey high podium buildings to the north and south of the tower coupled with 2-level basement floors all on a very tight densely developed site in Bank, London.
Herbal House: A major refurbishment and conversion of a 5-storey 1930's/1970's industrial building to high end modern offices. Insertion of new floor between lower ground and ground floors and addition of two further floors on top.
King Abdulazeez Centre for Knowledge and Culture, Saudi Arabia: A large iconic development with several architecturally challenging buildings including the Great Hall, Library, Tower, Keystone, Gatehouse and Auditorium.