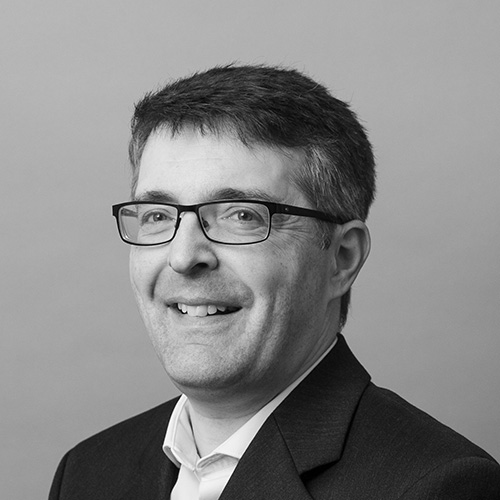 Jon Elliott
Head of Architecture
BSc (Hons), ACIAT
---
Jon has over 30 years' experience within the construction industry with good construction knowledge from master planning through to detailing.
With a background in Architecture Jon has worked on large and small projects within different sectors from Science and Research, Pharma, Commercial, Energy, Educational and Local Authority. In recent years he has developed strong skills working for a design and build contractor providing design coordination for complex, highly serviced major projects.
He is used to working within a multi-disciplinary process with a collaborative approach to design and project delivery.
Relevant Qualifications
Associate Member of CIAT
1st Class BSc (Hons) Building Technology & Design NESCOT, Ewell
HNC Building Construction at NESCOT, Ewell.
OND Building Construction at NESCOT, Ewell.
Relevant Experience
Technical Manager Stripe: Ashford & St. Peter's Hospital MSCP, Chertsey (RIBA stage 4), Royal National Orthopedic Hospital MSCP, Stanmore (RIBA stages 2-4), RNOH Prosthetics & Orthotics Building, Stanmore (RIBA stages 2-4), Epsom General Hospital MSCP (RIBA stages 2-3), Sandwell and City Hospitals MSCPs, Birmingham (RIBA Stage 2-3), Smithfield MSCP, Stoke on Trent (RIBA stages 2-3), Brunel Plaza MSCP Plymouth (RIBA stages 2-3),New Quay MSCP Warrington (RIBA Stages 2-3), Sutton Hospital MSCP (RIBA stage 3), Queen Alexandra Hospital, Portsmouth MSCP (RIBA stages 4-5), Osborn Road MSCP Refurbishment (RIBA stage 3), Blackpool MSCP (RIBA Stage 3), Harwell RDCP (RIBA 2-3).
SUEZ Charlton Lane ECO Park, Shepperton, Senior Team Leader and Technical Coordinator, Circa £160 million
Biffa West Sussex MRMC, Architectural Team Leader £110 million
Savoy Suite, Thames Valley University, Ealing, Architectural Project Leader Circa £120k
SL&T Development for Patheon UK Limited, Swindon, Architectural Project Leader £1 million
New A&E Department Entrance, Kings College Hospital, London Senior Architectural Technologist £7 million
New Research Complex at Harwell, Architectural Project Leader £20million
DMPK Consolidation, GlaxoSmithKline, Ware, Architectural Project Leader £8 million
Entomology Relocation, Natural History Museum, London, Senior Architectural Technologist £1.5 million
175 Seat Restaurant for GlaxoSmithKline, Dartford Senior Architectural Technologist £2 million
Four Acres Management Training Centre, Unilever, Kingston, Senior Architectural Technologist £7 million
Expanded Biology Unit, Merck Sharp and Dohme, Harlow, Senior Architectural Technologist – £14 million