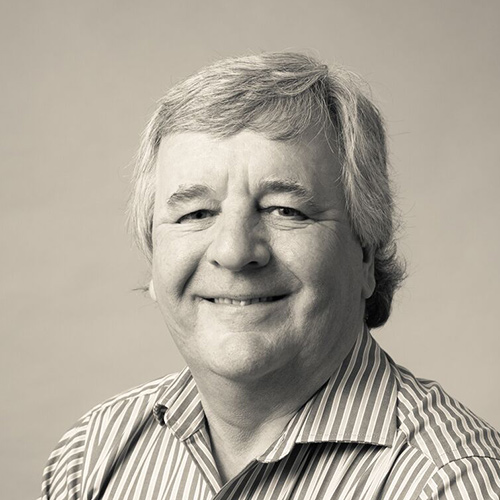 Rick Hawkins
Project Manager / MEP
BEng, MEng
---
Rick has in excess of 40 years' experience of M&E Services Consultancy including design, procurement and project management within the Built Environment and has a strong reputation built upon a history of successful delivery of projects in both the public and private sectors on commercial, retail and industrial projects.
An Electrical Engineer by trade Rick has developed into multi-service coordination and planning, managing design teams, keeping a strong customer and commercial focus on projects ranging from small refurbishments to complex estates rationalisations, including coordination of Utility Supply Authority works.
Rick maintains an energy conservation approach to all aspects of Engineering Services design and has worked on the development of energy saving products and systems for lighting and electric heating industries.
Relevant Qualifications:
Rick undertook a 4-year indentured apprenticeship and continued his adult education until achieving a Full Technological Certificate in Electrical Engineering.
Relevant Experience:
Lead Engineer on Horsham Town Centre redevelopment managing the Engineering Services Design Team and liaising with the Utility Services
Authorities, County Council and District Council on the new road layouts and utility diversions etc. and managing the Engineering Services design of a new headquarters building, inclusive of all MEP services and lift and escalator installations.
Lead MEP Consultant on many multi-storey car park projects including University ofBrighton and University of Coventry.
Resident Electrical Engineer on a design and build refurbishment of a 28 storey office block in the City of London incorporating new HV supplies, Standby Generators, UPS's,
Computer Suite installations with gaseous automatic fire protection and lift refurbishments.
Senior Engineer with a consultancy practice specialising in Shopping Centres and large retail chains across the UK.
Resident Engineer on an infrastructure upgrade project for a leading banking organisation in the City of London incorporating new Standby
Generators and UPSs and new AC plant in existing computer suites whilst maintaining full occupation and operations.
Various project works in buildings occupied by Central and Local Government organisations from Data Centres to Royal Courts, Conferencing
Centres and Restaurants.