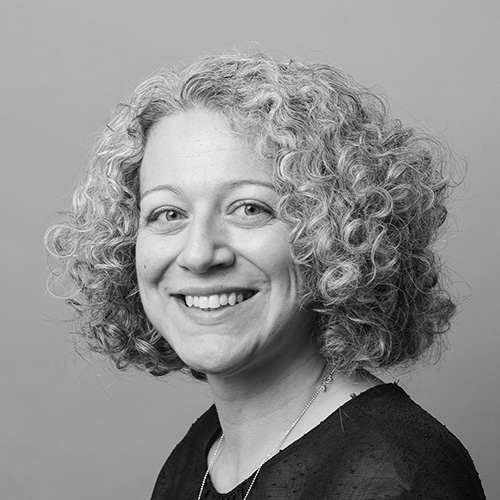 Vaso Vaina
Managing Director
ARB, RIBA
---
Vaso joined Stripe in as a Design Manager, coming from a similar position in a major UK housebuilding company. She then progressed to become Head of Architecture before taking the role of Managing Director in January 2022.
As part of her role Vaso is overseeing the operation of the multidisciplinary teams of Stripe Consulting and mentoring the in house Design Managers, ensuring the timely delivery of quality and cost effective designs. Vaso is experienced in bringing together construction professionals and effectively communicating information between them.
Vaso is a fully qualified architect, practicing since 2004 and she has been involved in the design of award winning developments. She has developed a good understanding of all design stages, planning and construction processes.
Relevant Qualifications
Degree in Architecture (Part 3 UK equivalent) – National Technical University of Athens, Greece, 2003
Help to Grow Management Programme, Kingston Business School, Kingston University 2022
RIBA Future Leaders workshops, 2014
RTPI Project Management seminar, 2013
Relevant Experience
Head of Architecture, Stripe: Portsmouth MSCP (RIBA stages 1-6), Blackpool MSCP (RIBA stages 1-4), Plymouth Brunel Plaza MSCP (RIBA stages 1-3), Sutton Hospital MSCP (RIBA stages 1-3), West Bar MSCP in Sheffield (RIBA stages 1-2), Ely Hospital MSCP (RIBA stages 1-2), Car park feasibility studies, ANPR camera & associated signage and advertisment planning applications
Design Manager, Stripe: Smithfield MSCP in Stoke on Trent (RIBA stages 1-3), The Waterloo MSCP, Cirencester (RIBA stages 2-3), Guildford Park Road MSCP, Guidford (RIBA stages 3-4), Ashford & St. Peter's Hospital MSCP, Chertsey (RIBA stages 2-4), Dorset County Hospital MSCP, Dorchester, (RIBA stages 2-3+), Meggitt Avionics single storey parking deck, Fareham (RIBA stages 1-3+), Crescent Road MSCP extension, Tunbridge Wells, (RIBA stages 2-4), Birmingham City Hospital MSCP, Birmingham (RIBA stage 2),
Sandwell General Hospital MSCP, West Bromwich (RIBA stage 2), Maidstone Hospital single storey deck (RIBA stages 1-6), Tunbridge Wells single storey deck (RIBA stages 1-6), Colchester Hopsital single storey deck (RIBA stages 4-6).
Design Manager, Churchill Retirement Living, 2014-2018
RIBA Student Mentor, Brighton University, 2019-2020, 2020-2021 & 2021-2022
RIBA Student Mentor, Portsmouth University, 2018-2019
BPA member of the car parking structures, suicide prevention & women in parking groups.
Awards
What House Awards 2016, Best Retirement Development category – Silver for Churchill Retirement Living, Hawthorn Lodge, Farnham, Surrey
What House Awards 2012, Best Retirement Development category – Bronze for Churchill Retirement Living, Dean Lodge, Southbourne, Dorset
Housebuilder of the year Awards 2012, Best Retirement Development category – Highly Commended for Churchill Retirement Living, Dean Lodge, Southbourne, Dorset
Pinders Healthcare Design Awards 2010, Elderly New Build (More Than 60 Beds) category – Winner for Sunrise Senior Living Care and Nursing Home in Knowle, Solihull