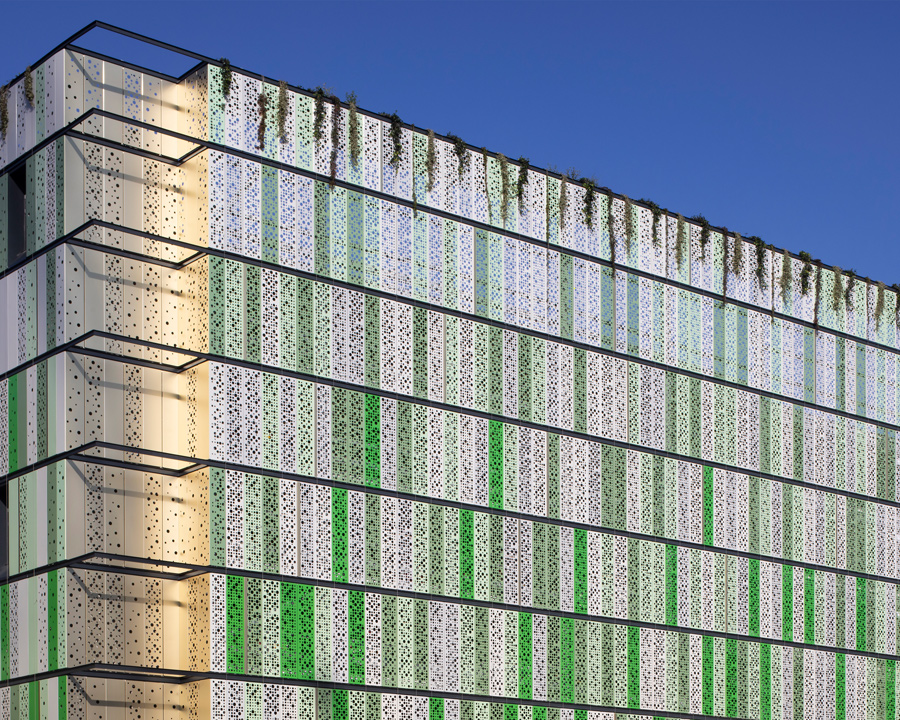 New-Build MSCP, Brighton
Project: RIBA Stages 3-4 for new-build MSCP
Description: 550 space MSCP + 330 space bike hub proposal for a brownfield site for institutional client.
Client: University of Brighton / Kier Construction
Contract Value: £7m
---
Contract Details
Stripe were appointed by the University of Brighton to carry out Stage 3 design works and detailed planning application for a major regeneration project and have since been novated to a Tier 1 contractor to deliver the scheme.
The University of Brighton is undergoing a major redevelopment of its largest campus, Moulsecoomb. This will include five new halls of residence, a new
academic building housing the Business School, a new Students' Union and more.
As part of this regeneration project, in 2017 Stripe Consulting were appointed by the University to perform design works and a detailed planning application for a new-build multi-storey car park. The building will have bays for 550 cars and storage space for 330 bicycles. Stripe incorporated all design elements required, including showers for cyclists, a parking office and recycle bin storage.
Stripe acted as Principal Designer delivering a full turnkey service, providing all architectural, structural, civil, mechanical, electrical, and public health design services for RIBA stages 2 to 4. Throughout these stages, they hosted regular design team meetings with the client and other relevant parties to share information and gain insight into all requirements and issues.
Working to BIM Level 2, early in the concept stages they created a computerised 3D model in Revit so the client could see how the completed building would look. It was necessary to ensure compatibility with other works – for example, by building the ground level of the car park at equal height with the new access road. Therefore, Stripe held design workshops to collaborate with designers on projects in close proximity, such as WSP and Peter Brett Associates.
Stripe also coordinated with Hassall, the academic building designers, as the two buildings would share electrics. CAD software was used to perform clash detection, identifying potential issues well in advance of breaking ground on site.
Kier Construction were appointed as Principal Contractor for the construction phase. Stripe were novated to a new contract under Kier in August 2018 and continued to collaborate with Kier and their subcontractors to ensure smooth delivery using 4Projects, a cloud-based construction software and data platform. Handover was completed in Summer 2019. The design of the car park has received a significant number of positive reviews and even went on to win 'Best New Car Park' award at the 2020 British Parking Awards.
More Case Studies