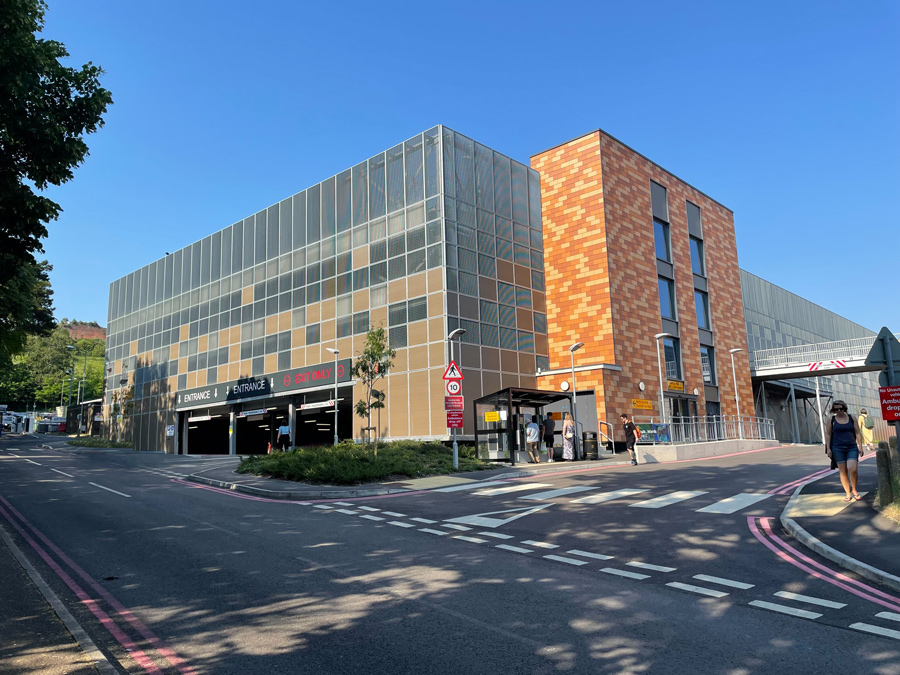 New-Build MSCP, Portsmouth
Project: RIBA Stages 1-5 & planning applicaton for new-build MSCP.
Description: 541 space new-build MSCP.
Client: Noviniti Ltd for Portsmouth Hospitals University Trust BN Parking UK.
Contract Value: Confidential.
---
Contract Details
Stripe were appointed from RIBA stage 1 to design a multi-storey car park. Good quality of design, detailing and material selection made a straight forward planning permission.
By introducing opaque panels and glare protection panels behind the mesh cladding on the primary South & West elevations, the design team ensured that neighbouring buildings will not be effected by lighspill or noise. North & East have been designed with client's agreement as secondary elevations, where solid panels have been replaced by mesh panels to provide natural ventilation and to keep within project budget. Pedestrians link bridge on the first floor offers emergency escape route to the new ward.
More Case Studies