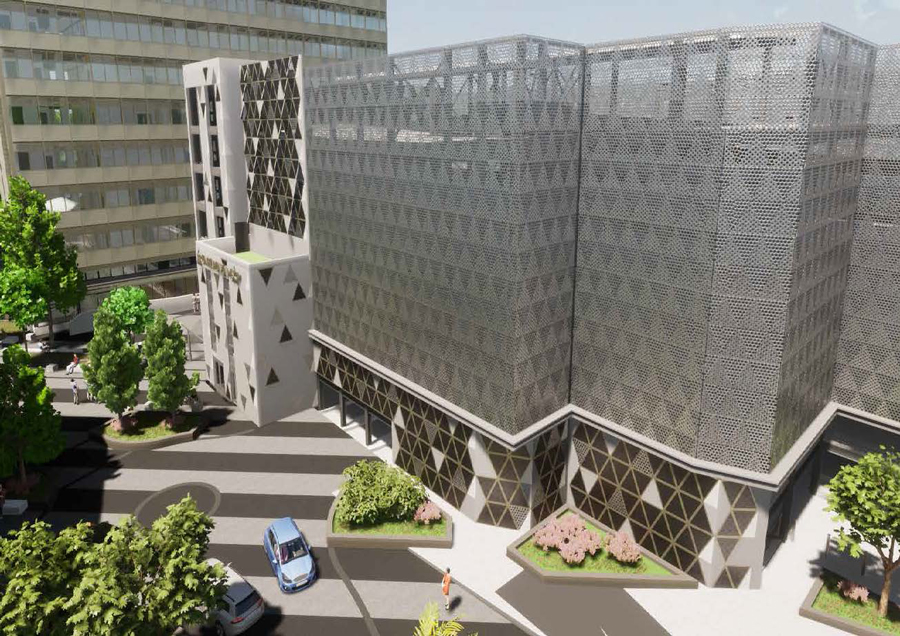 New-Build MSCP, Brunel Plaza, Plymouth
Project: RIBA Stages 1-3, feasibility, planning application, tender evaluation for new-build MSCP.
Description: 453 space MSCP, incl. accessible parking bays, Family bays, EV bays, private hire office.
Client: Plymouth City Council.
Contract Value: Confidential.
---
Contract Details
Stripe have been appointed to carry out Stage 1-3 design works.
The new MSCP is a key step for Brunel Plaza, a re-generation scheme for Plymouth railway station and its environs. The new car park will unlock the wider development and public realm proposals, providing an improved pedestrianised plaza to greet passengers as they leave the station.
Client feedback: "Stripe's team provided an excellent service and were flexible and accommodating. The team understood well the need to liaise with the Local Planning Authority and were able to adapt the design to reflect stakeholder, consultee and LPA feedback. This approach has been recognised by statutory consultees, with the formal responses noting that the team responded well to feedback provided.
The team also provided advice regarding different methods of construction, embodied carbon and were able to call upon specialist advisors to provide guidance on matters such as fire safety, etc. The team also responded well to challenges regarding cost and the need to consider value engineering."
More Case Studies