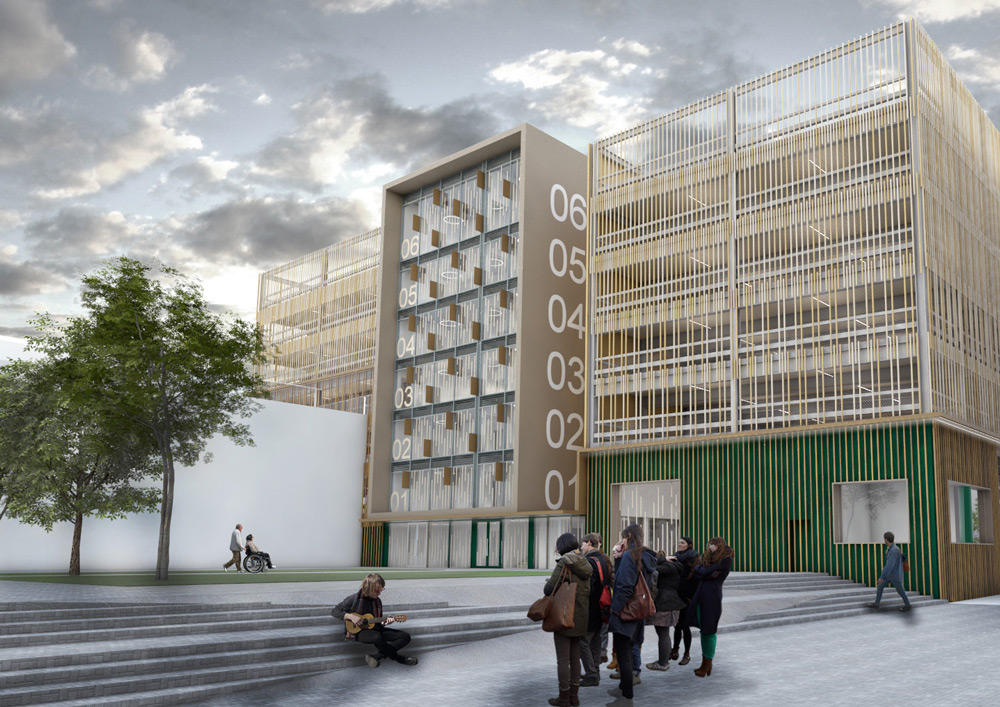 New-Build MSCP, Watford
Project: RIBA Stages 1-3 for new-build MSCP.
Description: 1455 space MSCP + hospital drop-off area for a brownfield site for institutional client.
Client: Watford Health Campus Partnership LLP.
Contract Value: Confidential.
---
Contract Details
Designers of award winning buildings.
Stripe were employed by Kier Property, who partnered with Watford Borough Council to form the Watford Riverwell development, up to RIBA Stage 3 for structural, architectural and MEP designs.
This is the new Watford General Hospital's, 1,455 space car park over seven floors for staff, patients and visitors. Construction of the multi-storey began in 2021 and was completed in 2022.
The trust says providing modern, accessible and safe car parking facilities at Watford General is a "long-held goal".
The trust says a pedestrian bridge will make it much "easier" for all car park users to reach the hospital and "avoid the need to walk up the steep hill in the existing car park".
The new car park provides 72 accessible bays, almost doubling the current offering, and is equipped with lifts and stairs. It provides access to wheelchairs to support those with restricted mobility.
Out of the 1,455 spaces at the multi-storey car park, 1,290 will be for hospital use, with the remaining 165 allocated to the nearby Riverwell development and Watford Football Club.
A total of 78 spaces are being sublet by the club for exclusive use for staff, matchday, and event parking. There will be more than 100 electric vehicle charging points.
More Case Studies